In today's ultra-competitive economy, businesses need to do more than just market their products and services to their respective target audiences. They need to get their audiences engaged, laying the groundwork for a lasting consumer-brand relationship.
Consumers are overwhelmed with options these days with ads and marketing offers coming from every direction. But consumers want to feel like the ads they see are tailored specifically to their needs and interests, otherwise, they won't give these companies the time of day.
Acquia Lift vs. Adobe Target
Two new marketing platforms are making it easier for companies of all sizes to customize and personalize their content for individual users: Adobe Target and Acquia Lift. Both platforms collect data on a company's marketing efforts, building specific portfolios of each of their users.
This allows companies to better engage their customers across a range of marketing and distribution channels. If you're looking to personalize your marketing efforts, our breakdown of Acquia Lift vs. Adobe Target will enlighten you on how to choose between the two.

What Is Adobe Target?
To collect this data, you'll need to choose a digital asset management software. Adobe Target is one of the most popular software platforms around.
It allows you to test and optimize just about every aspect of your marketing efforts and the user experience. You can monitor how your users and target audience engage with your ads and how they land on your website in the first place.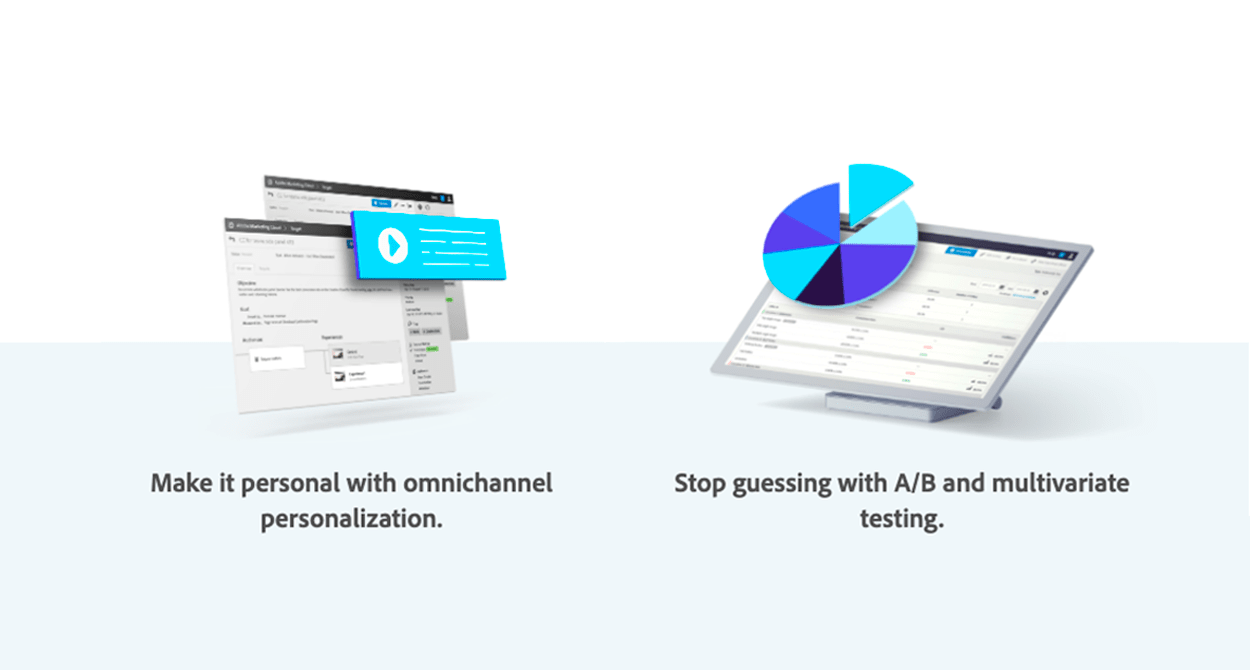 If a user shows interest in one of your products and services, subscribes to your podcast, or "likes" one of your tweets, this interaction will be logged in the system, helping you glean new insights into your user's interests and preferences.
Over time, the system will use all these interactions to create individual user profiles of all your users and members of your target audience. These profiles are made up of all the interactions this person has had with your brand, including what posts they've liked, which emails they opened, and how many times they watched your videos on YouTube.
Tracking Your Marketing Efforts
If you find that your marketing efforts are going unnoticed, you can try sending some of your users new kinds of ads or try investing in new marketing channels to get their attention.
If you see that your users are only clicking on certain kinds of ads, you can focus on the areas where your ads are doing well, so you don't waste your money on ineffective marketing techniques. Or maybe you see that one of your users is interested in saving the environment so you can start sending this person similar types of content until they purchase one of your products or services.
Adobe Target focuses heavily on A/B testing. You can run multiple versions of your ads and see how well they play for different kinds of users. Additionally, the platform also comes with AI features that automate your marketing efforts based on previous user interactions.
The platform also monitors your ads across virtually every known marketing platform, compiling all this data into easy-to-read customer portfolios, so your data isn't separated by different channels.
What Is Acquia Lift?
Acquia Lift is another type of digital asset management software, Lift 2.0 is specifically designed for Drupal websites. Acquia has maintained that Lift 3.0 is coming out soon, which can be used with any kind of hosting platform. If you want to personalize and market a Drupal website, Acquia Lift is a great choice. It comes with many of the same features as Adobe Target, and both are largely used to achieve the same ends.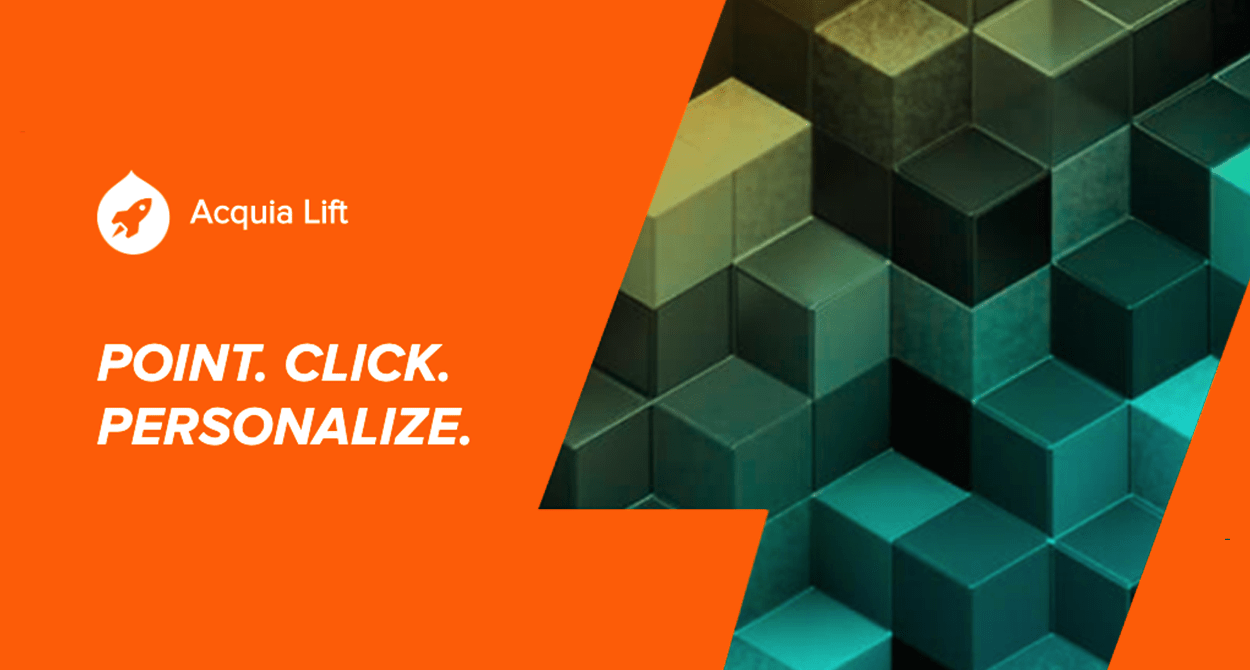 Acquia offers several variations of the software depending on your marketing needs and the scale of your operation, including Lift – Standard, Lift – Premium, and Starter Lift packages. Premium gives you access to a data warehouse, which allows you to incorporate data from some of your other marketing platforms like a CRM or marketing automation service.
Content Marketing and Data Reigns Supreme
Just like Adobe Target, Lift compiles data on how your users interact with your ads so you can improve and personalize your marketing efforts. It weaves all this data into an easy-to-read customer report. Using the Profile Manager, you can easily search for individual data points with these portfolios or zero in on specific trends within your marketing efforts.
Lift also puts a lot of emphasis on content. You can track the success and reach of all your content efforts, including in-depth pillar pages, videos, e-books, and anything else your business might need. You can then tweak these pieces as you go along, republish and repurpose them, and share them on different platforms. Overall, Lift is easy to use and helps you master the art of content marketing.
How Personalized Marketing Has Evolved
In years past, consumers used to see the same ads regardless of age, gender, sex, education, or geographic locations. And, with regard to some marketing channels, that's still true. Consumers are going to see the same billboard regardless of their unique interests or experiences. But thanks to the internet and social media, companies can no tailor their ads to individual consumers based on the consumer's previous interactions with the brand, their search history, or how they describe themselves on social media.
Personalization in Marketing
Consumers are inundated with ads everywhere they go, from TV, the web, social media, and the radio to traditional billboards. To get consumers to pay attention to their products and services, companies need to do everything they can to stand out. That's why personalized marketing has become the name of the game when it comes to winning over new consumers.
If an offer or advertisement speaks directly to a consumer's needs and interests, they'll be that much more likely to engage with the ad in some way – and maybe even buy one of the company's products or services. In fact, 79% of consumers say they are only likely to engage with an offer if it has been personalized to reflect previous interactions the consumer has had with the brand.
As it turns out, consumers would rather see ads that are relevant to their needs and interests than seeing ads for products that don't appeal to them at all. Consumers simply don't have enough time to research products or even make purchasing decisions on their own.
Personalized Digital Marketing: The Present and Beyond
Some of the biggest marketing platforms in town like Google, Facebook, and YouTube allow companies to target their ads to consumers who are most likely to buy their products and services. If someone shows an interest in fitness gear online, fitness companies can start marketing their products directly to this person knowing there's a good chance they're looking to make a purchase.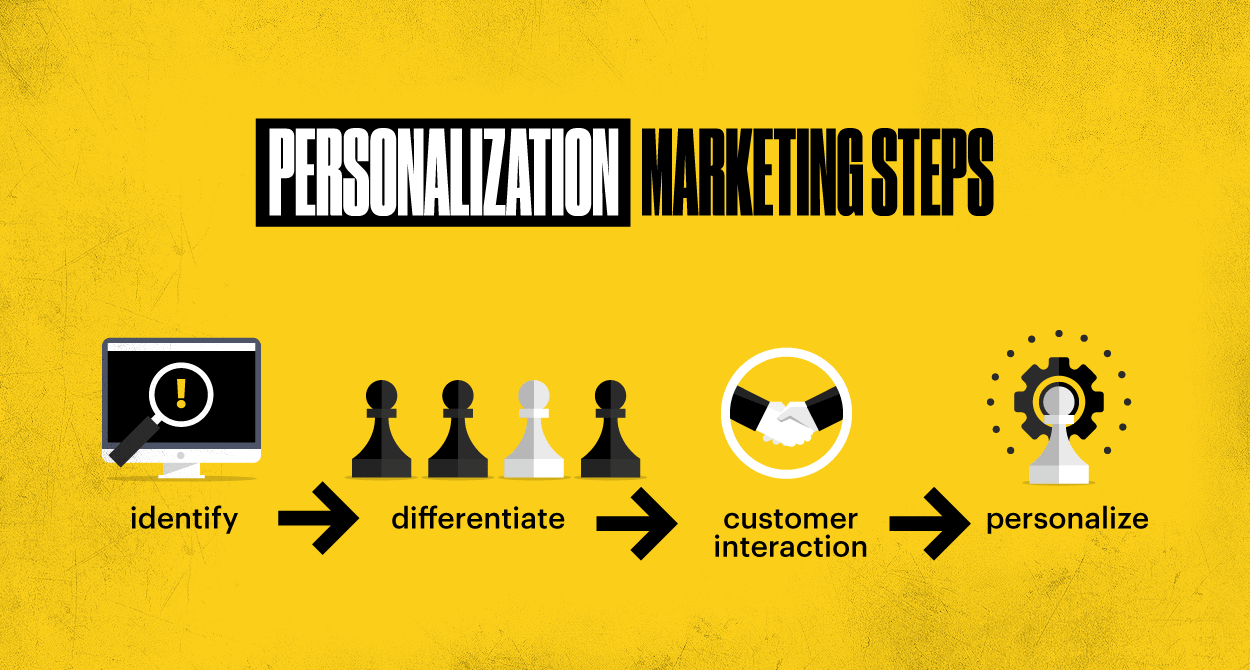 This helps companies put their marketing efforts to good use and improve their brand, instead of blasting out a generic message to thousands of consumers, many of which won't be interested in fitness gear. Personalization reduces acquisition costs as much as 50%, lifts revenues by 5-15%, and increases the efficiency of marketing spend by 10-30%.
Having a company make personalized recommendations simplifies the customer experience, helping consumers find the products and services they need without a lot of effort or guesswork. By 2020, 51% of consumers expect that companies will anticipate their needs and make relevant suggestions before they even contact the company.
If your business is going to anticipate your customer's needs and personalize your marketing efforts, you need to start collecting data on your customers and their preferences so you can shape their experiences accordingly.
What Is the Best Digital Asset Management Software?
While both Acquia Lift and Adobe Target can be used to personalize your marketing efforts, Adobe Target is more about monitoring and personalizing consumer-facing ads, which makes it a great choice for e-commerce platforms and other consumer-facing businesses. Acquia Lift is all about perfecting in-depth content, so it's better suited to B2B companies that are looking to influence and enact change in their respective industries.
Both platforms offer similar features, allowing you to gauge the success of your marketing efforts across multiple platforms. Consumers and businesses alike want to see extraordinary, personally-relevant content before spending their money.
If your content is generic or you target the wrong users, you could end up wasting a lot of your marketing funds. Make every interaction count and try one of these digital asset management platforms today.